Libby's Scribb1es
'Sup, Dudes!?
Siobhán is so lucky to have a friend like me! I mean, I'm utterly hilarious! (Or is that udderly hilarious?) In fact, I'm so funny that you can't have too much of me at one time. That's why this is going to be a short Scribb1e. If that makes you sad, though, don't worry! Here are some pictures of the real watermelons that Brian currently has growing on his back porch!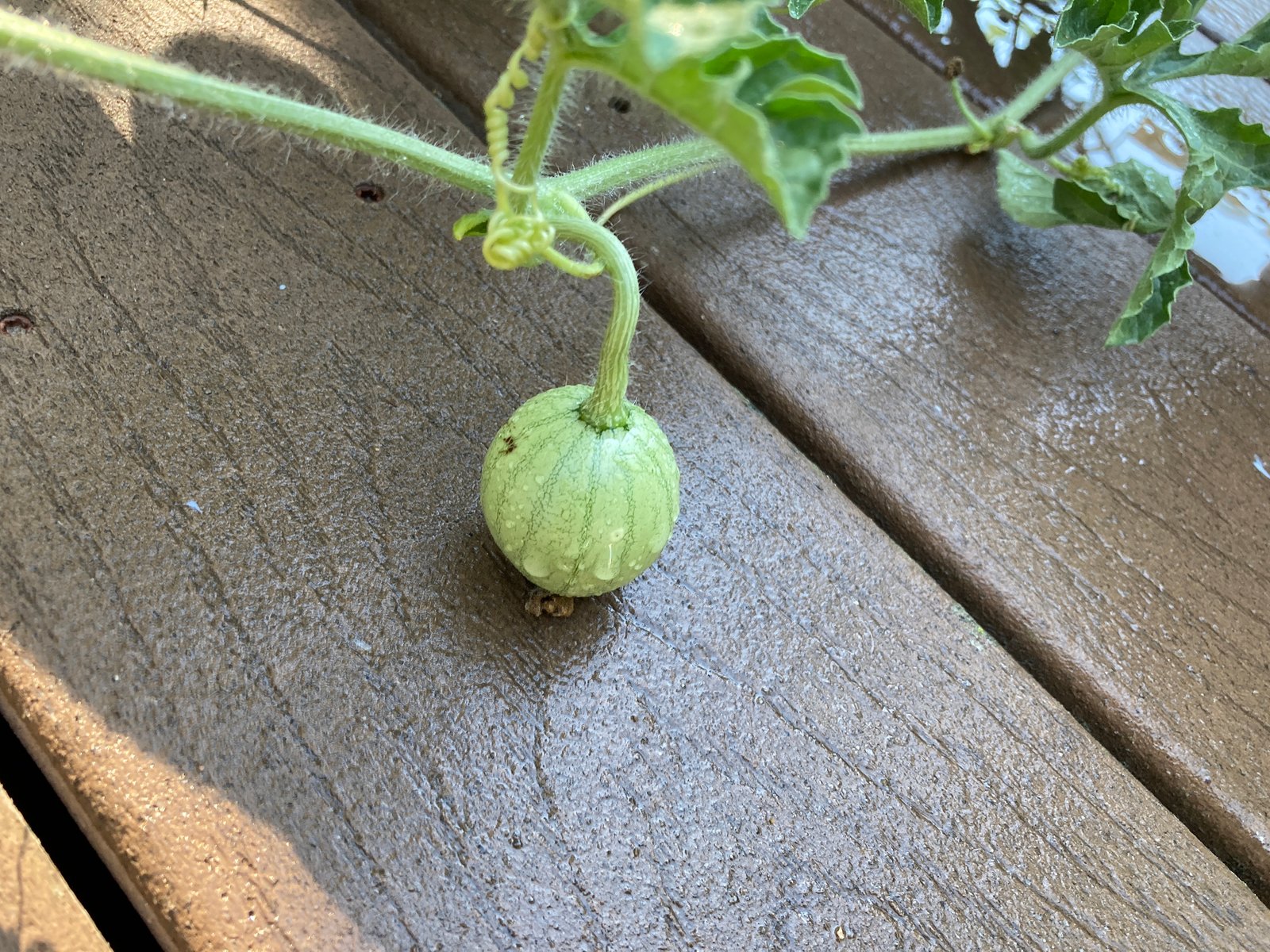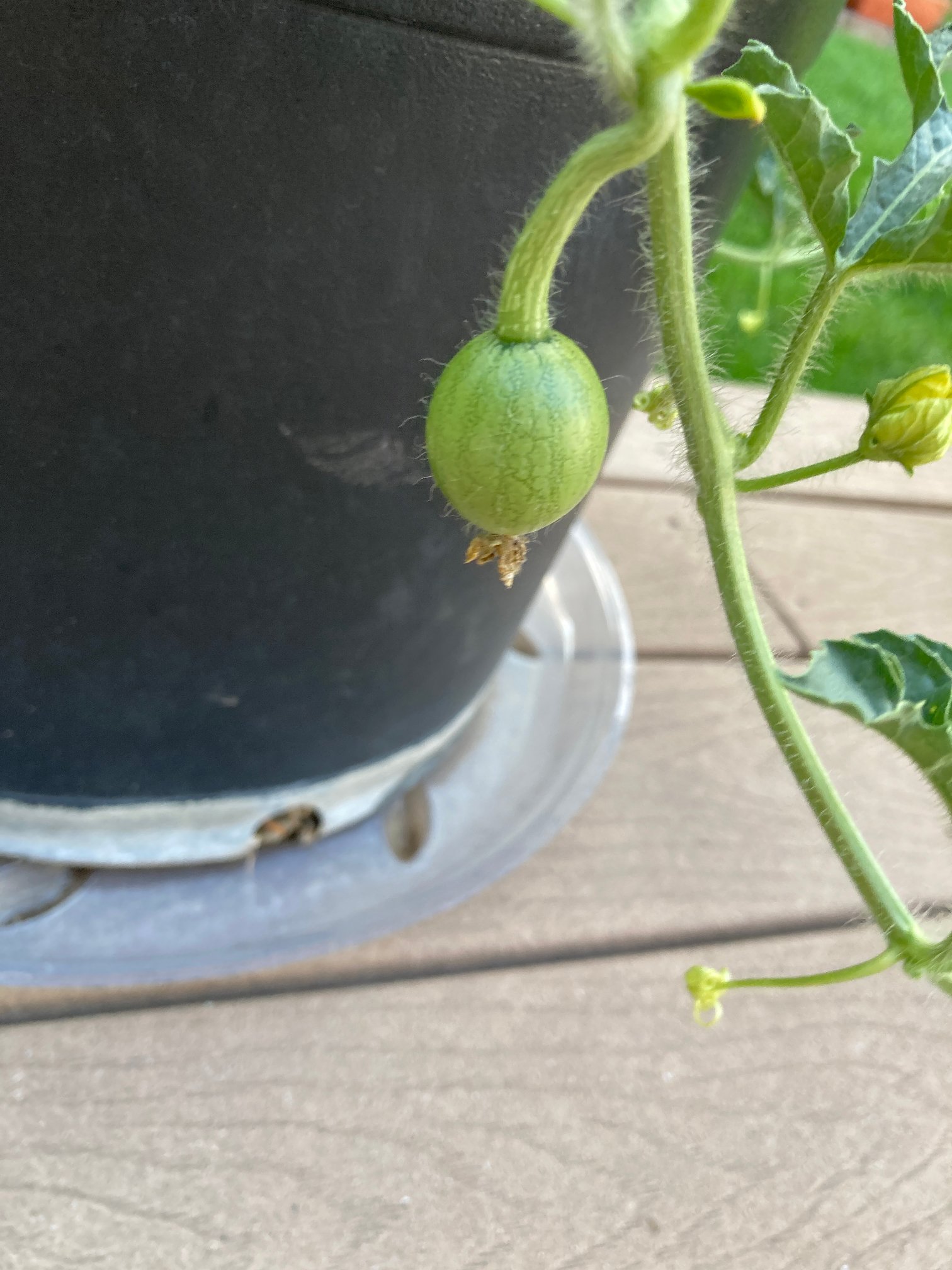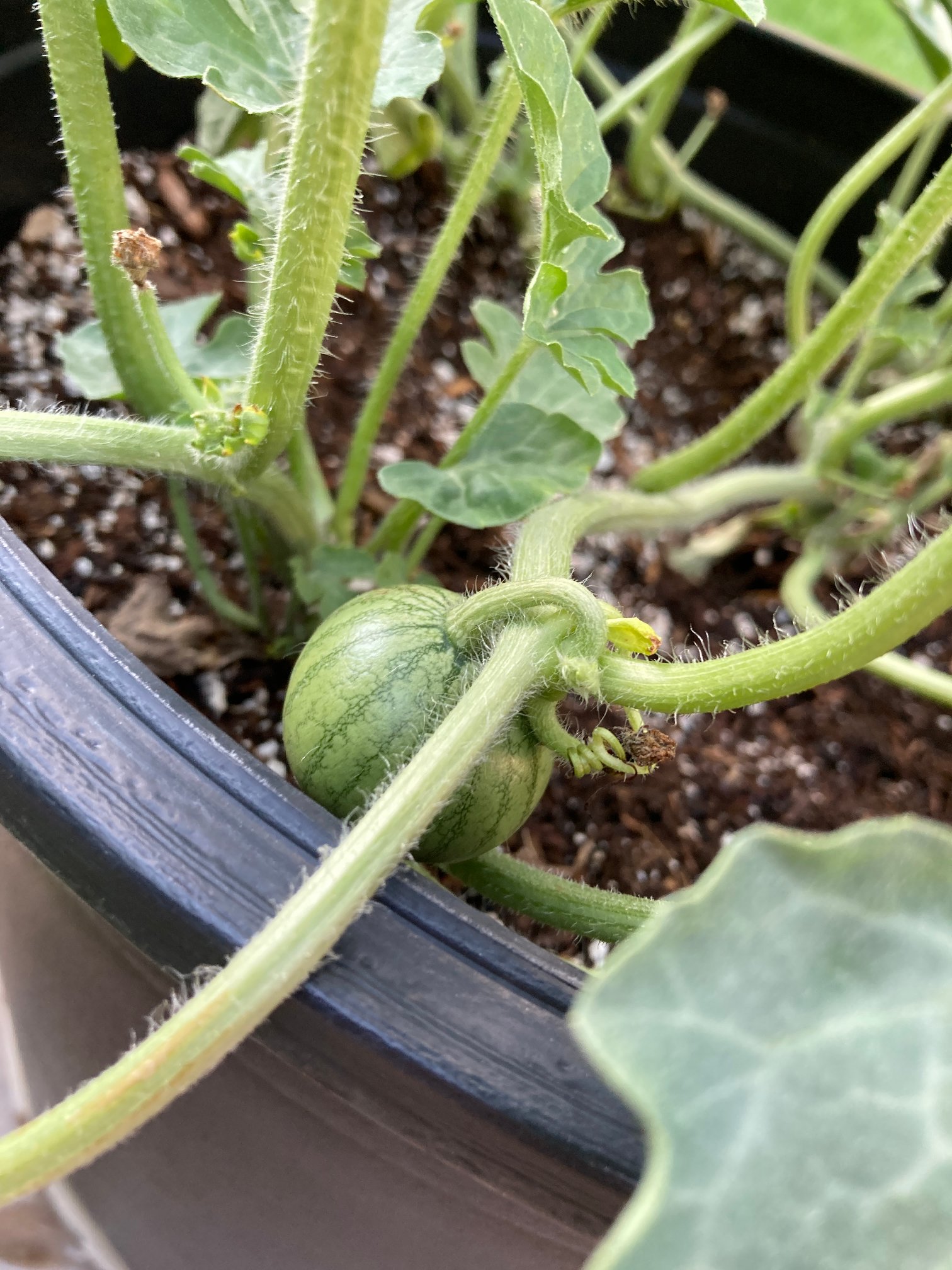 Aren't those neat? I think they're neat, and I'm the one who matters, because I'm the Libby in Libby Sk8er Girl! What are you? Just some dork who reads these silly comics, hoping that you'll get to hang out with Siobhán the Shirtless one day? Well, guess what! You won't! Wanna know why? Because she's a fictional character. And so am I! You, on the other hand, are some loser who lives in the real world, where you're subject to the laws of physics and public decency.
Sorry you're in that pickle, but I guess you'll just have to deal with it. In the meantime, enjoy reading comics about sk8er girls (and maybe other comics found on this site). If nothing else, that will help to ease the disappointment you undoubtedly feel about the fact that you're not a fictional character. Oh well…Sucks to be you!
L8er Sk8ers!
Libby