Libby Sk8er Girl
No. 47: "Geometry Sk8er"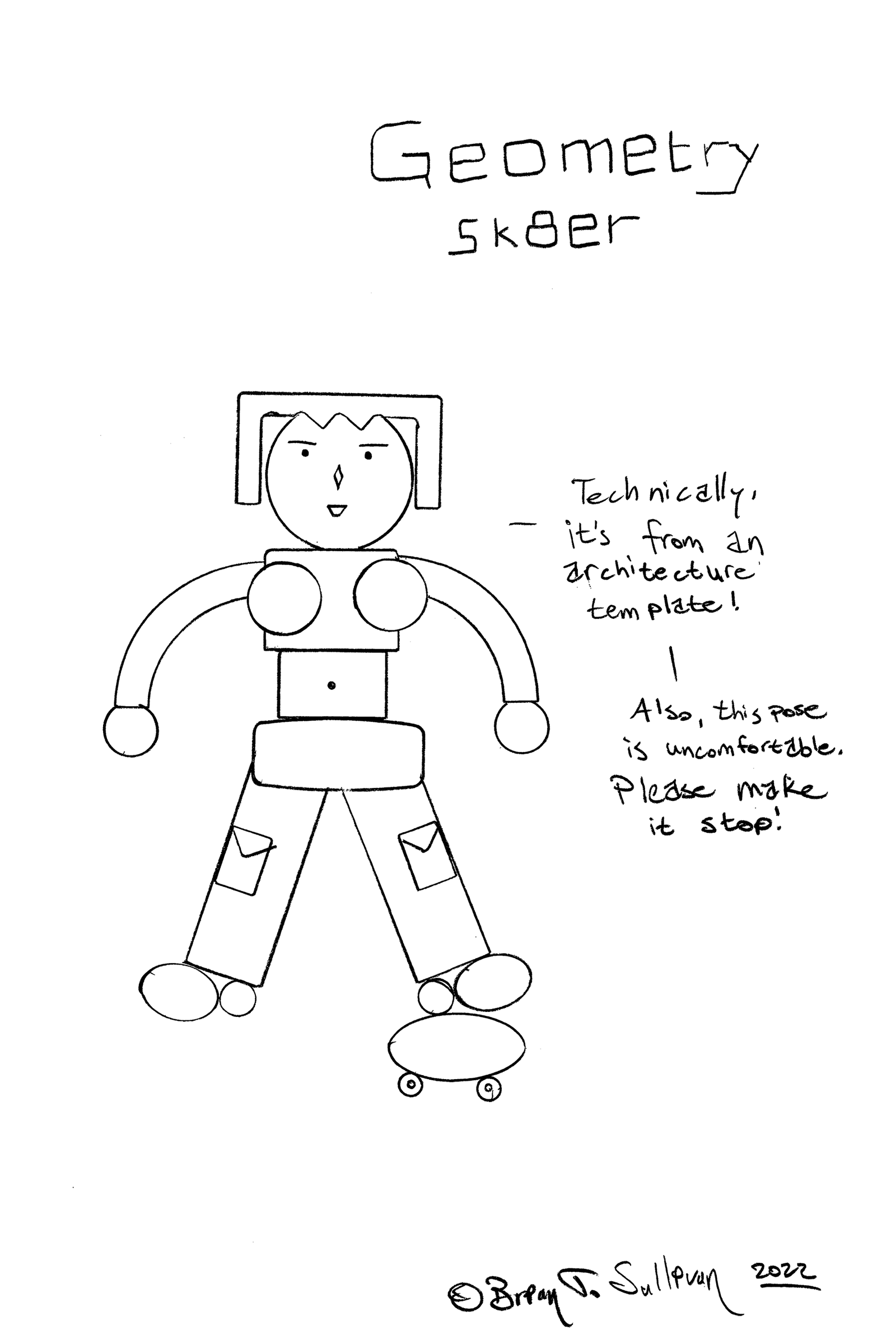 Created by Brian T. Sullivan
January 19, 2022
Send Mail to:
Sk8erLibby@gmail.com
!
(Be sure to write "OKAY TO REPRODUCE" and include a name if you want a chance for your letter to be included in a future letters column!)
Keep Up with Libby!
Libby Sk8er Girl to shows up every Wednesday. You can keep up by checking back here, or by following @bthingsart and/or @starryknightstudios on Instagram!
Libby's Scribb1es
'Sup, Dudes!?
A new semester started yesterday, so Brian has lost his mind with grad school again. If you come across it, go ahead and keep it safe for him until summer.
In the meantime, you should check out (as in check out from an online store [as in buy]) this cool T-shirt (and other apparel and POD merchandise) of a drawing Brian did last week about the public domain…It's satirical!
L8er Sk8ers!
Libby