Polarnoids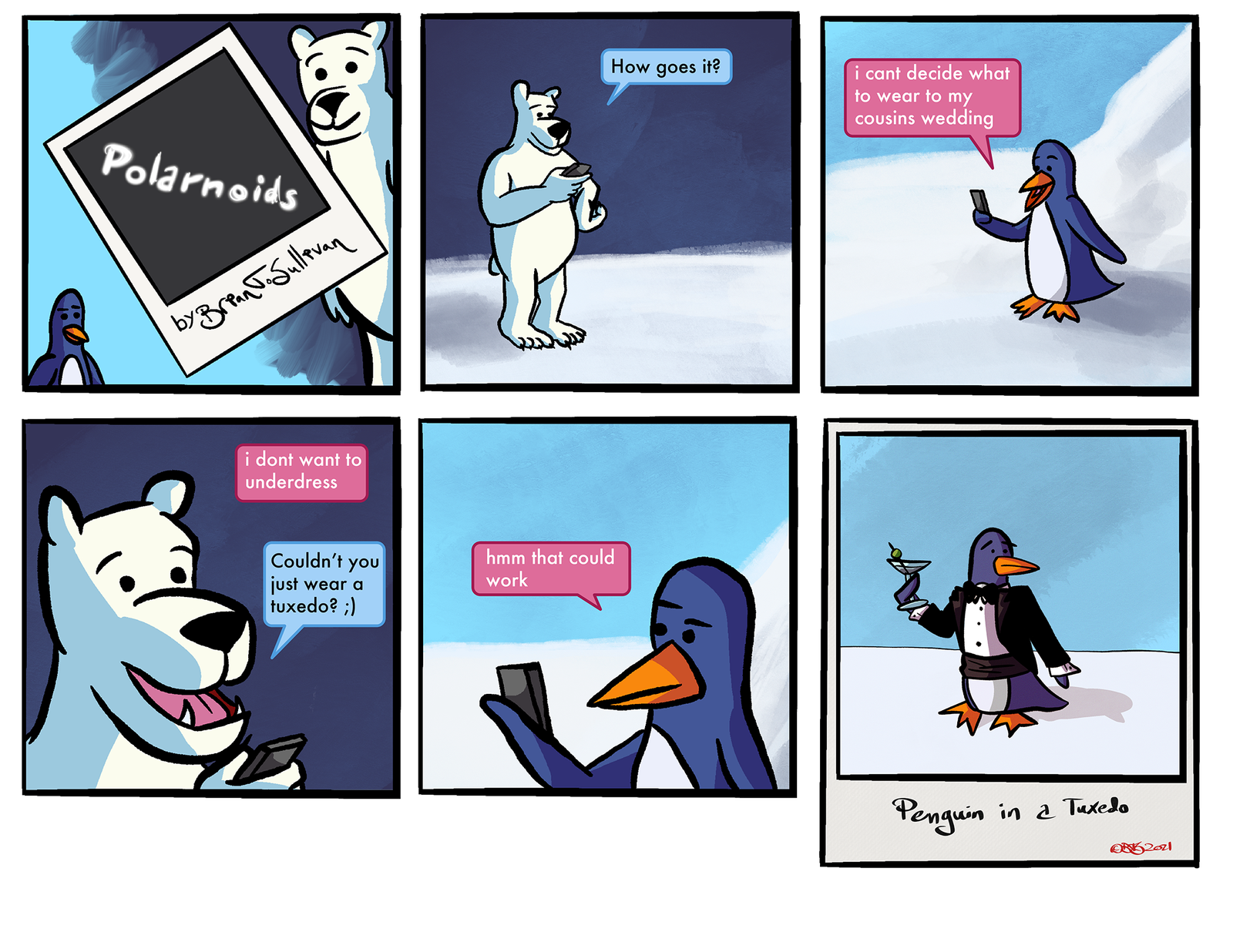 Polarnoids 73
Created by Brian T. Sullivan
November 28, 2021

Check out the Polarnoids Collection at Ye Olde Starry Knight Shoppe!
Send Mail to:
PolarnoidsComic@gmail.com
!
(Be sure to write "OKAY TO REPRODUCE" and include a name if you want a chance for your letter to be included in a future letters column!)
Keep Up with the Polarnoids!
New issues of
Polarnoids
come out on
Sundays
. You can keep up by checking back here or by following me (Brian) on Instagram
@bthingsart
or following Starry Knight Studios
@starryknightstudios
!