Libby Sk8er Girl
No. 74: "Hand Sk8er"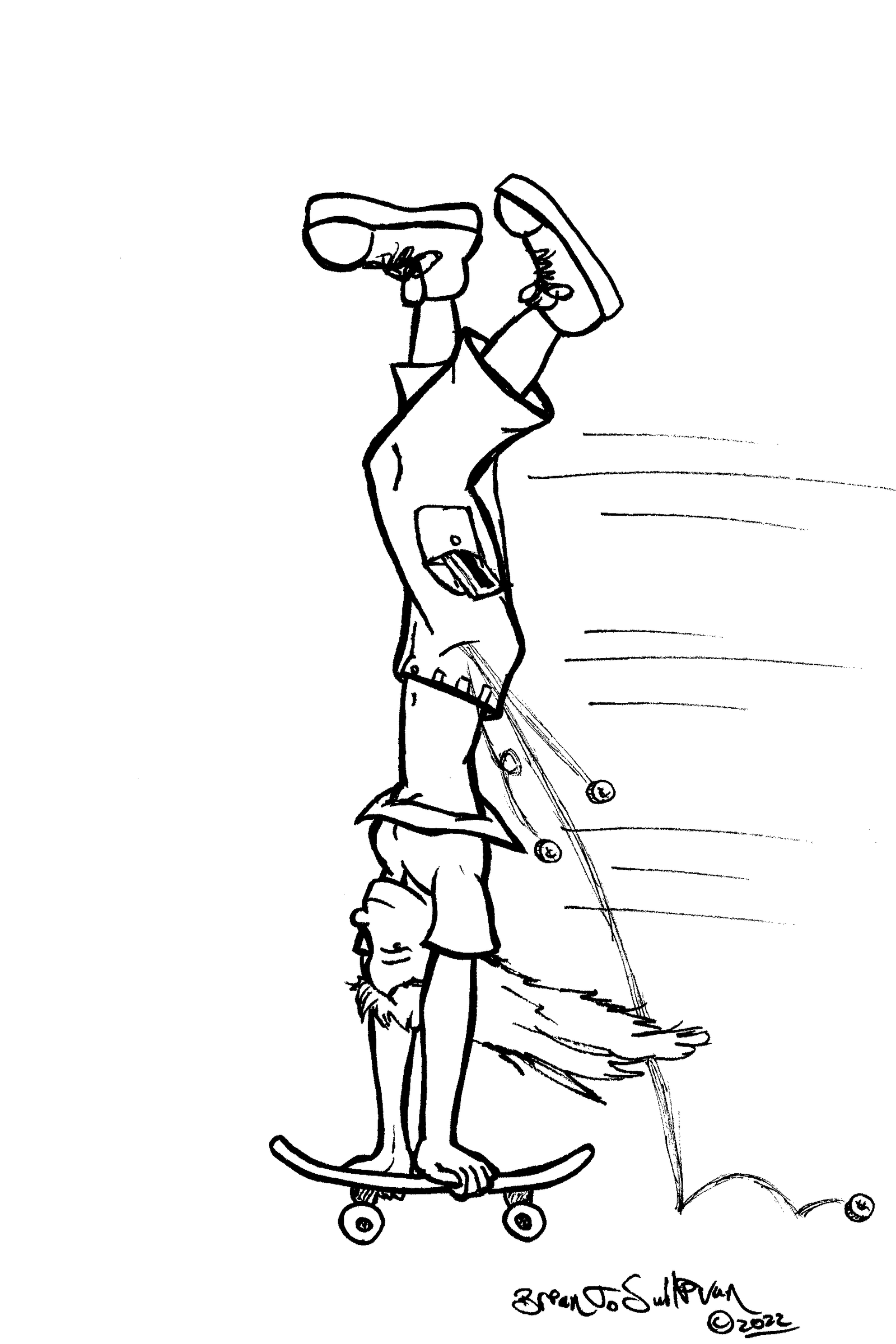 Created by Brian T. Sullivan
July 27, 2022
Send Mail to:
Sk8erLibby@gmail.com
!
(Be sure to write "OKAY TO REPRODUCE" and include a name if you want a chance for your letter to be included in a future letters column!)
Keep Up with Libby!
Libby Sk8er Girl to shows up every Wednesday. You can keep up by checking back here, or by following @bthingsart and/or @starryknightstudios on Instagram!
Libby's Scribb1es
'Sup, Dudes!?
I think this might be the first time I've appeared in a comic that doesn't have a ton of text yapping and cluttering things up. Does that maybe mean I shouldn't have too long of a Scribb1e either?
You tell me!
L8er Sk8ers!
Libby